TF-RVM Douglas DC-3 (c/n 13057)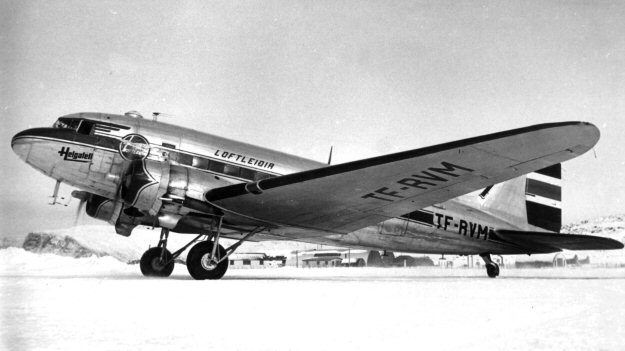 One of two DC-3s operated by Loftleidir. This aircraft was built as C-47A-20-DK, serial
number 42-93175. It was civilianized in the USA as NC69258 in 1946 before going to
Loftleidir in 1947 where it was used on intra-island services. It was sold to Iberia as EC-AGO
and was written off in an accident at Tenerife in 1962.