TF-RVG Canadian Vickers OA-10A Canso (c/n CV-605)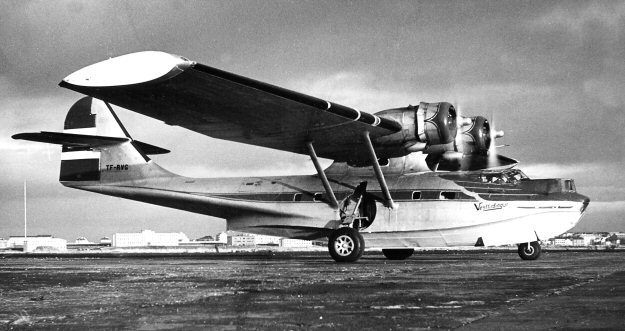 Like Flugfelag Islands, Loftleidir also served coastal communities with Catalinas. Unlike the
former carrier's however, Loftleidir's two (TF-RVG and TF-RVR) were both ex Canadian
Cansos. TF-RVG was named

"Vestfirdingur"

and is seen here taxiing out for take off at
Reykjavik Airport in the early 1950s. TF-RVG was the former Bu68058 (44-34094) and
wound up in Canada as a firebomber (CF-DFB, later C-FDFB). It is now on static display
at the Heritage Museum in Botwood, Newfoundland, Canada.