T-DOLB Fokker F.VIIa (c/n 5058)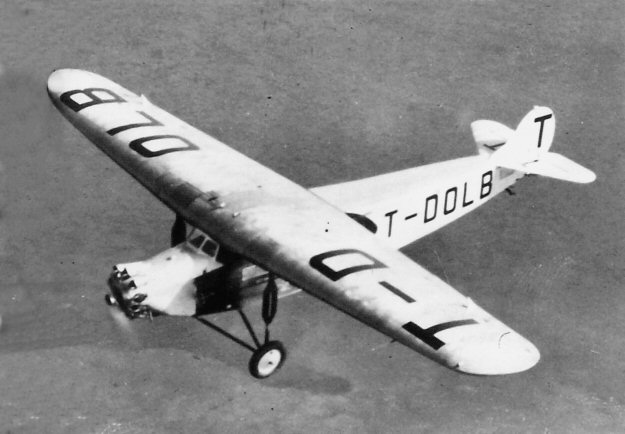 DDL updated its fleet in 1928 with the delivery of this Fokker F.VII. Two more were added in 1930.
When the registration letters for Denmark were changed in 1929, this machine became OY-DAC.
The rough image of it in this identity, plus the shot above came from a pre-WW II Fokker pamphlet.