Schiphol Airport, Amsterdam, 1946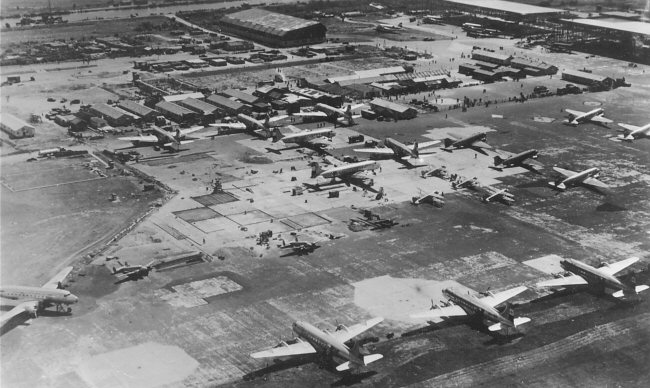 The image above shows Schiphol Airport under reconstruction in 1946. Most of the DC-4s in this
photograph are carrying Dutch Air Force orange triangles and would have had serials in the NL-300
series. The center one in the foreground is PH-TAM already converted with KLM livery. Also
present are four D.H.89A Dragon Rapides and five C-47As, a couple of which had already been
converted to DC-3C standard. In the center of the airfield is a single engined machine with a square
tail, which Ronan Hubert in Switzerland advises me is almost certainly a Koolhoven FK.43. To its
left are two Beech UC-45s. I will reproduce below an enlargement of this portion of the field.