SP-LPE Convair 240-4 (c/n 143)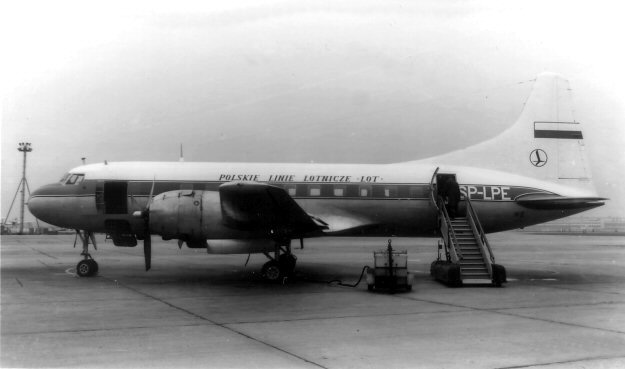 From 1957 to 1959 LOT acquired five "previously owned" Convair 240s from European carriers.
Other than JAT, LOT was the only Iron Country airline to acquire aircraft from the west. The air-
craft above, seen here at London Airport, courtesy of the Jennifer Gradidge collection, was formerly
with KLM as PH-TEK (later PH-CEK). It was sold in the US in 1966 and has had many owners
since then. It was still flying well into the 1990s although I am not sure of its present status. Bob
Garrard took a photo of it (below) at Lunken Field, Cincinnati in February of 1973 at which time
it was owned by Airventurers and registered N643W.