SP-LCE Douglas DC-3CS1C3G (c/n 19289)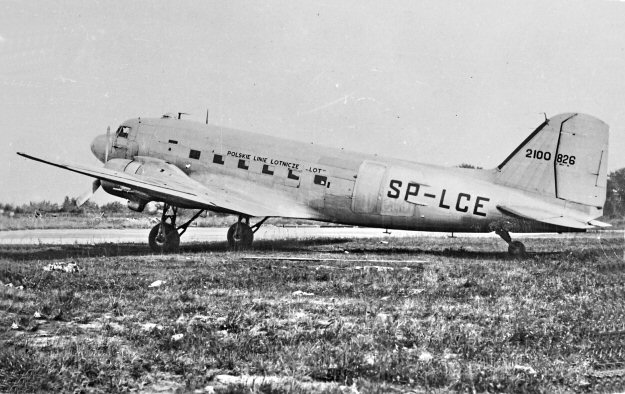 SP-LCE, seen above in another of Wydawnictwo Stratus' rare shots, was one of several ex-USAAF
Skytrains used by LOT as freighters immediately after WW II. Released to the airline in 1947, it is
still carrying its military serial. 42-100826 was a former C-47A-70-DL. Like several others of its ilk,
it was leased in 1959 to Iran Air, and became EP-AEF. It was written off performing a wheels up
landing at Bandar Abbas Airport, Iran on 17 March 1967.