SP-LCD Douglas DC-3CS1C3G (c/n 19499/33345)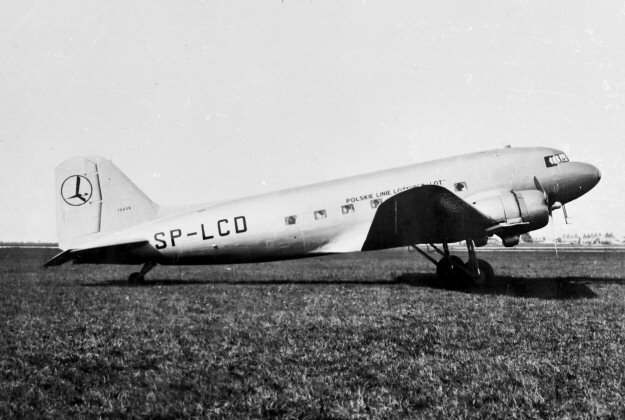 This was the lead aircraft of the 302nd TCS on D-Day, dropping members of the 1st and 2nd
Battalion of the Parachute Regiment. A former C-47A80-DL, (43-15033), it was released
to LOT in 1947 as a freighter. Rare shot above from my Polish source, Wydawnictwo Stratus.
Like most of these early LOT DC-3s it was leased to Iranair in 1949. Following its return it led
a varied life first as OY-AIA, then to the Armee de l'Air, then as F-WSGN, then N18261 with
various owners in the US, and finally to Canada initially as CF-IAX. It was written off in a crash
taking off from remote Chisabisi Airport on James Bay on 10 December 1976 whilst with Austin
Airways as C-FAIX.