SP-LCB (2) Douglas DC-3CS1C3G (c/n 12704)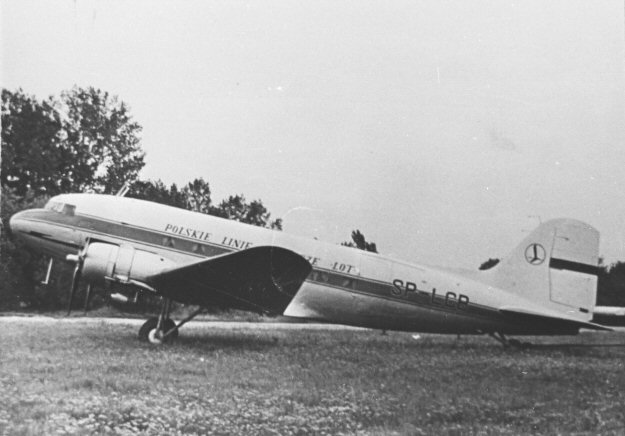 Ten years after the first SP-LCB was lost in a crash at Stockholm, a second SP-LCB entered
the Polish register. This was the C-47A-15-DK Skytrain 42-92857. Like its predecessor, it
was used as a freighter. Built in March 1944 it went almost immediately to the Soviet Air Force.
It was seconded to the Polish Air Force at the end of hostilities and then was released to LOT
ostnsibly as early as 1949. That being the case it was probably held in reserve, since it did not
appear on the civil register until 1958. Since it went to Denmark in November 1959 (as OY-AIC)
the Wydawnictwo Stratus shot of it above is rare. It had many idneities after that, going to the
French Air Force as 92857, then F-BRGM, YU-ABU, N8071X and finally TN-ADS, the lattter
with which to ferry it to South Africa, where, at least as late as 2009 it was still in use by the SAAF
as a target tug with serial 6887, having by then been converted to a C-47TP.