SP-LCB (1) Douglas DC-3CS13G (c/n 10044)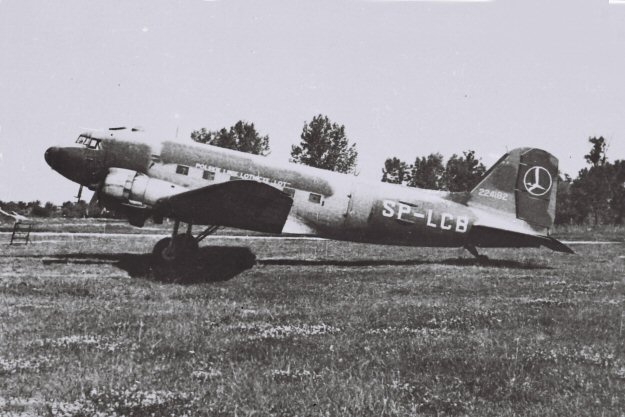 Another rare shot from the Wydawnictwo Stratus collection. Ex 42-24182, (it still carried its serial
while in camouflage livery) this was a C-47A-50-DL released to LOT in 1946. When written off
in a crash at Stockholm, Sweden on 24 May 1948, it was replaced by another machine bearing the
same registration (q.v.).