SP-ASJ Douglas DC-2-115D (c/n 1318)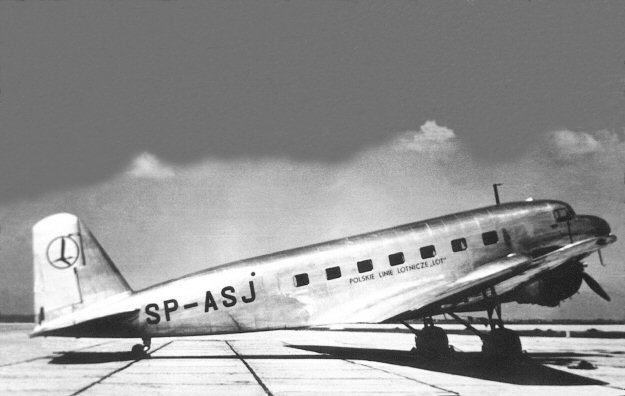 This fascinating shot came from the Barry Maclean collection. According to Barry the photograph
was taken at Cairo's Almaza Airport. That being the case it had to have been in 1937, since SP-ASJ,
one of three Fokker-assembled DC-2s operated by LOT, crashed in the Rhodope Mountains in
Bulgaria on 23 November 1937. It had been purchased from Deutsche Lufthansa (ex D-EBEQ)
in February of that year.