SP-ABC Fokker F.VIIb-3M (c/n 3)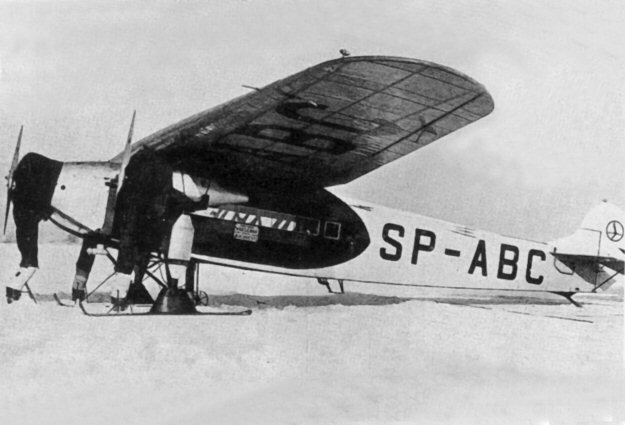 LOT was originally founded as Aerolot in 1925 flying Junkers F.13s on a route from Warsaw to
Vienna. In 1929 the Polish government nationaled the airlines and former Polskie Linje Lotniczie
(LOT). The above machine was one of some 14 Fokker F.VIIb-3Ms built under license by Plage
& Laskiewicz for LOT in 1929. For some reason this particular machine only operated with LOT
for a couple of months and was then sold to Sabena as OO-AIG. It was one of the aircraft
commandeered by the Nazis at Haren Airport, Brussels, in 1940. This image is from a pre WW II
Fokker pamphlet.