SE-DAZ Convair 990 Coronado (c/n 17)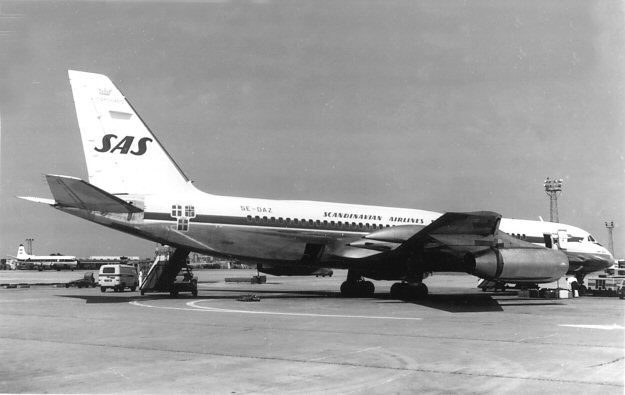 The Convair 990 was an attempt by General Dynamics to upgrade the money-losing Convair 880
series by stretching it to give more capacity. The operating economics were just not there and, in
the event, only 37 were built. SAS leased a couple of them (SE-DAY and SE-DAZ) from Swissair
who had dubbed them "Coronado". This name stuck and all users of this rare airliner tended to refer
to them by that name. This aircraft returned to Switzerland after the lease and was registered HB-ICH.
It was finally sold, in 1975, to Spantax in Spain as EC-CNH. The above shot is by Jennifer Gradidge
and was taken at London in 1962.