SE-BSB Saab 90 Scandia (c/n 90.105)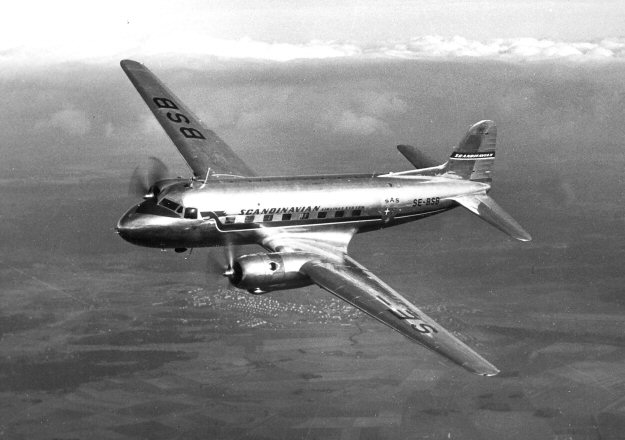 Despite the fact that the Scandia was an efficient, reliable and economic airliner to operate, Saab
built only 17 production examples. SE-BSB was the fifth. SAS originally ordered six of them,
although this was augmented in 1954 to include two more. All the others found a ready market
in Brazil - with Aerovias Brasil initially, and then with VASP when that carrier bought out the
former carrier. In the event, even the SAS machines (four were SE- registered and two were
LN-) also wound up in Brazil. SE-BSB became PP-SQW with VASP in 1957. It is seen
above in the SAS livery of the late 1940s.