SE-BAH Boeing B-17F (c/n 8479)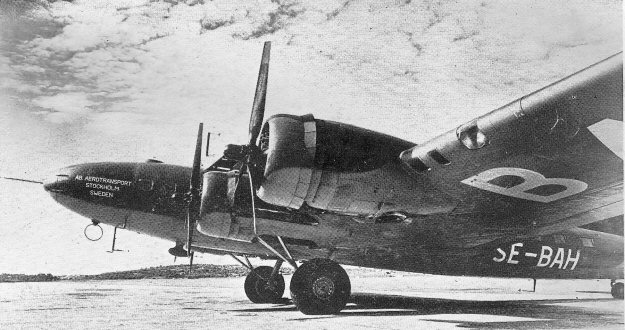 SE-BAH was one of several B-17s which forced landed in Sweden during WW II and
were interned. This one was converted to carry passengers and used by AB Aerotranport.
A 96BG B-17F-75-DL it was serialed 42-3543. It had landed at Malmo, Sweden on
9 October 1943. It later passed to SAAB and was used as a fire-fighting practice machine
until destroyed in 1949.