SE-BAE Junkers Ju 86Z-7 (c/n 086-0959)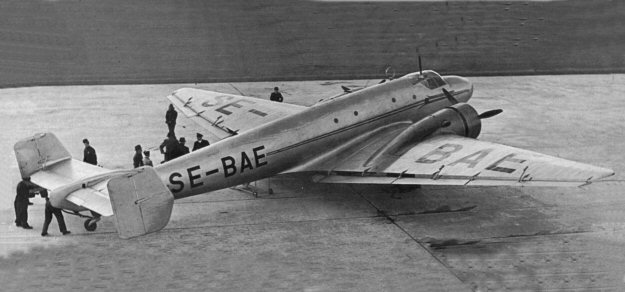 In 1938 AB Aerotranport acquired a single Ju 86 specifically as a mail carrier. It was originally to
have been SE-BAD but this was changed for some reason to SE-BAE. It was used, initially on the
route from Stockholm-Malmo-Hanover. When WW II came along the aircraft was seconded to
the Royal Swedish Air Force with the designation Tp 9 (as opposed to the bomber B 3 version of
which the air arm had several). Its military serial was 911, and it served with the Air Force until it
was written off in 1958.