SE-BAB Douglas DC-3 G2-214 (c/n 1972)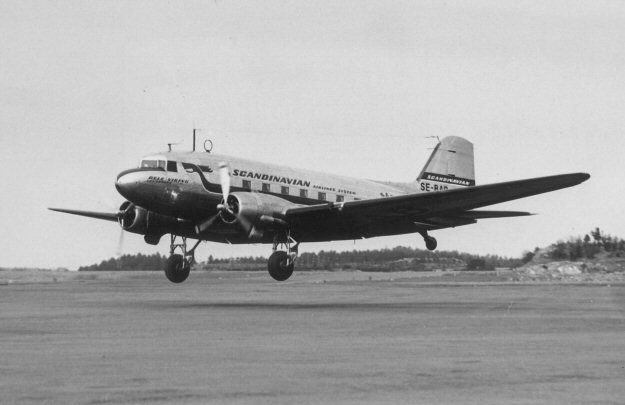 In 1937 ABA Swedish Air Lines updated its fleet by the acquisition of four Fokker built DC-3s.
That some of them survived until 1948 when SAS was formed is evidenced by this lovely shot of
SE-BAB, the second to be delivered. When with ABA it was named "Hoken", but, in keeping
with the Viking theme of SAS, it was renamed "Bele Viking" in 1948 when absorbed into the SAS
fleet. Interestingly enough, in the early days of SAS, the "originating" airline still had its identity re-
tained, and the inscription underneath the aircraft name reads "ABA Sweden". This autonomy dis-
appeared in the 1950s. SE-BAB was sold in Austria in 1961 as OE-GBD but spent the last years
of its life as a fire fighting practice machine at Munich/Riem Airport.