SE-AFB Junkers Ju 52/3m (c/n 5620)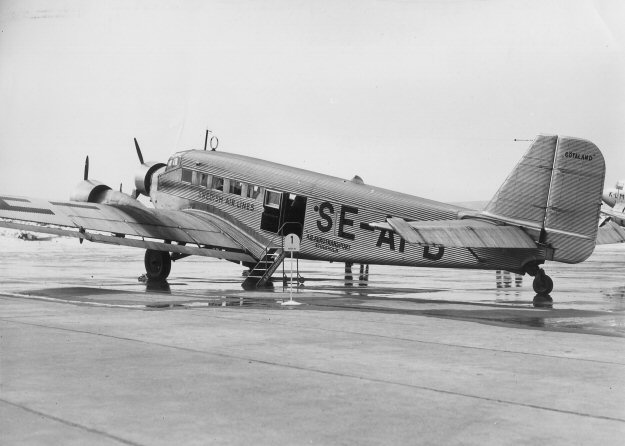 The airliner of choice for many European airlines in the mid to late 1930s was undoubtedly the
Ju 52/3m. AB Aerotransport, which by then was calling itself Swedish Air Lines, had about 10
of them. SE-AFB was named "Gotaland". Although scanned at a decent dpi, the moire effect
on the corrugated finish obtained from this nice print from ABA, especially on the tail, is some-
what distressing. However, with my limited scanning ability, this is about the best I can do.
SE-AFB was sold in October 1948 to IBERIA as EC-ADO.