SE-AEB Fokker F.VIII (c/n 5044)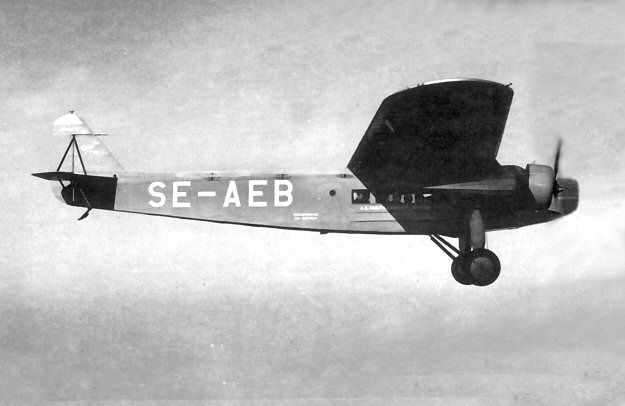 Originally conceived as another trimotor, the availability of the Bristol Jupiter engine caused Fokker to
redesign the F.VIII into a two motor variation, allowing for an extra baggage compartment in the nose.
SE-AEB was formerly KLM's H-NAEG (PH-AEG from 1930) which was sold to ABA in 1934 and
named

"Jamtland"

. During the period of WW II the F.VIII was impressed into duty with the Royal
Swedish Air Force and given the type designation Tp.10. Its military serial was 916. At that time it was
re-engined with twin Pratt & Whitney Wasp T1 D1s,. The above rather poor image if from a pre-WW
II Fokker pamphlet.