PH-TGA Douglas DC-6A (c/n 44076)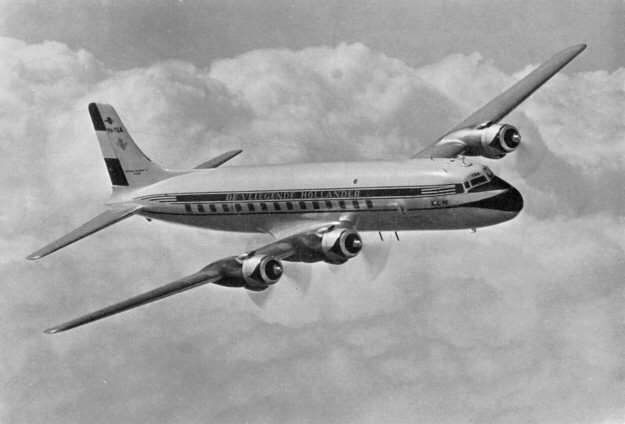 In 1953 KLM purchased two purpose built DC-6A freighter aircraft. These were generally
given the name "Liftmaster" by the airlines which operated them. KLM's cargo operations
had started to take off in a big way and they needed these dedicated freighters. Many DC-6As
were built as "windowless wonders" but KLM's both (the other was PH-TGB) had windows,
making them more or less convertible to passenger aircraft should the need arise. Both were
sold off in 1960, PH-TGA going to Nevead Aero Trades (who leased them out to a number of
carriers) as N6574C.