PH-TFR Lockheed L-1049C Super Constellation (c/n 4502)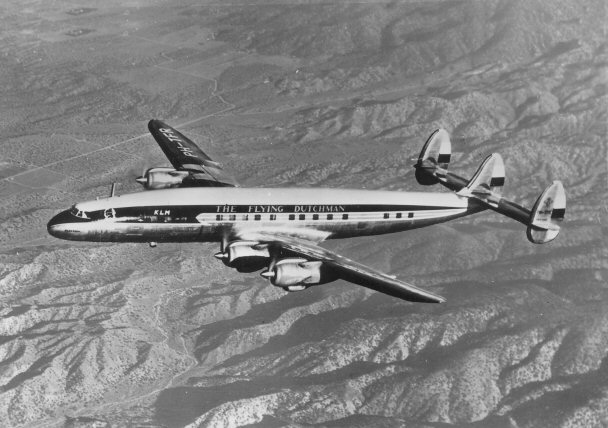 This was probably originally a Lockheed photograph (although I acquired it from KLM) taken
over the California high desert country. Clearly it isn't Holland! PH-TFR was the first of nine
L-1049Cs purchased by ther airline in 1953. When, in 1954, the mass re-registrations took
place, this aircraft became PH-LKR, although still retained its

"Electron"

name. It was with-
drawn from use at Schipol in 1961 and broken up a year later. I just wonder, when they were
first entered into the asset register, what the depreciative life of the aircraft was considered to be?
At a price tag of some $1.5M apiece, it seems to me that these machines would scarcely have
been fully depreciated by the time they were written off. Any ex-KLM accountants out there?