PH-TFH Douglas DC-6B (c/n 43550)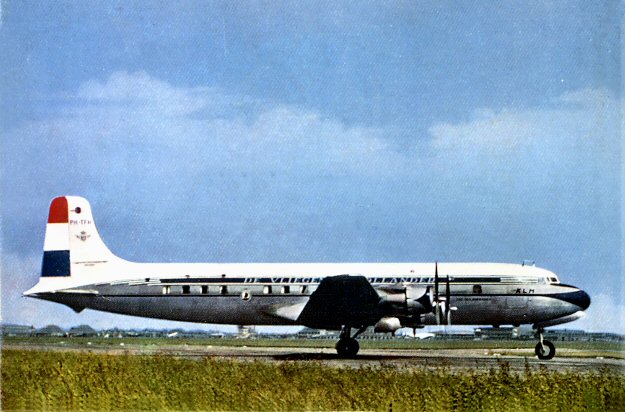 Whereas KLM's early B & W post cards of their aircraft were of good quality, their later images,
particularly the color ones, were pretty poor. Witness this shot above of DC-6B PH-TFW. The
color registration, sharpness, etc. were not of a very high quality. Possibly, by this time (the mid
1950s) ecomonics were playing a significant role in their Publicity Department's budget. PH-TFH
was re-registered PH-DFH in 1954. By 1960 it had been sold off to Aerovias Panama as HP-295.