PH-TEC Convair 240-4 (c/n 79)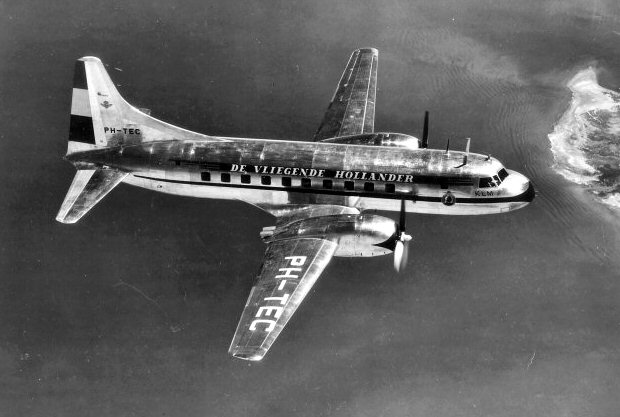 I always thought that KLM's orange painted wing registrations of the 1950s and 1950s would
have been more visible if they had been edged in black (like the national insignia of the Dutch East
Indies). In this contrasty shot they look fine, but under sunny conditions in reality they were all
but invisible. PH-TEC was one of a dozen new Convairliners acquired by the airline in 1948.
It was named

"Albert Cuyp"

, and was re-registered PH-CEC in 1954. In 1957 it was sold to
Deutsche Flugdienst (now Condor Air Service) as D-BEPE. I suspect that the head-on view
(below) depicts

PH-TED

"Gerard Terborch"

, (c/n 110), but cannot positively confirm that.
This Convair is exhibiting a white top and a slightly revised livery, dating the shot to have been
taken in the early 1950s.