PH-TCY Douglas DC-3 (c/n 9410)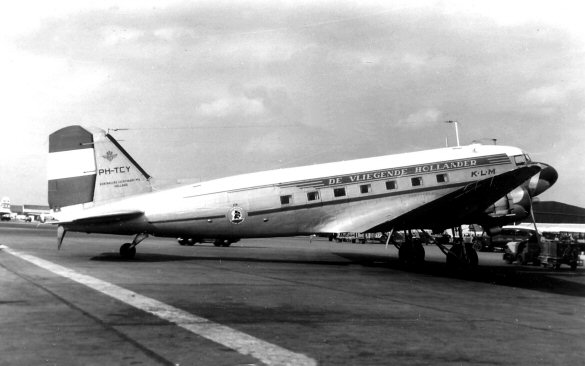 Early 1950s shot by Jennifer Gradidge of a KLM DC-3 at London Airport. The rego had,
by this tine, been moved to the fin, but was still large enough to be read. (Later, in the late
1950s, it was very "in" to paint the identity of aircraft in such minuscule titling that it was
virtually impossible to read if one were more than 10 metres away!. PH-TCY was a former
C-47A-25-DL (42-23548) and was one of almost thirty operated by KLM on their local
European services. In the mid-1950s KLM re-registered their aircraft under a different
system, whereby the lead letter represented the manufacturer ("D" for Douglas, "L" for Lock-
heed etc).. Under this scheme PH-TCY became PH-DAC.