PH-NBA Fokker F.25 Promoter (c/n 6066)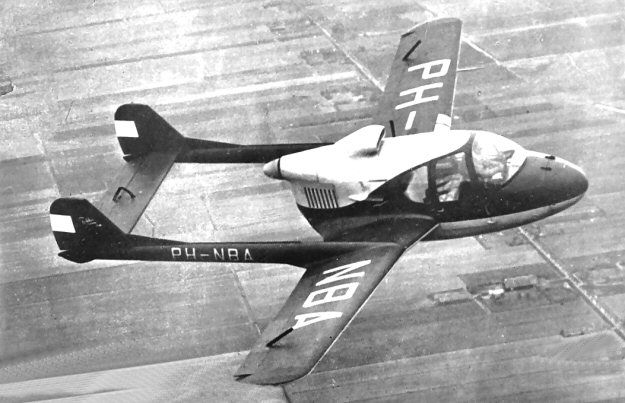 Some twenty Dutch registrations (in the PH-NBA thru PH-NCD series - with gaps) were
allotted for this neat little twin boom taxi aircraft although it is doubtful that all of them actually
flew. PH-NBA was the prototype. The F.25 was designed and built for the charter and air
taxi company Frits Diepen Vliegtuigen NV immediately after WW II. PH-NBA was regis-
tered on 16 October 1946 in time for the November 1946 Paris Salon d'Aeronautique.
Originally 100 of them were to be built both for the Dutch air taxi concern and also for sale
throughout Europe. In the event, the aircraft was priced too high and could not compete
with the plethora of ex-military types being dumped on the market at much lower prices at
that time. Hence by 1952 all but one of this promising design had been removed from the
Dutch register. The last survivor, PH-NBG (by then re-registered PH-NDP) was broken
up in 1955.