PH-LLD Lockheed L-188C Electra II (c/n 2009)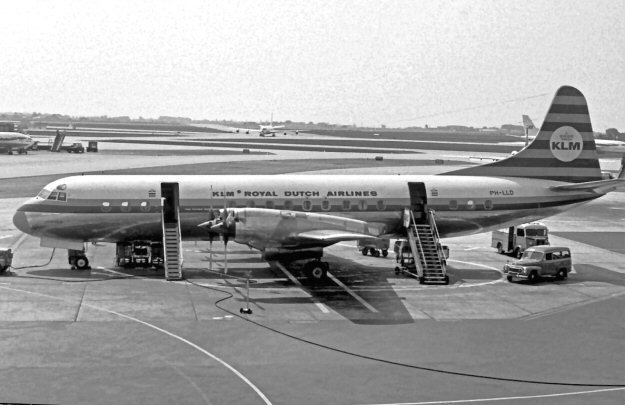 This nice shot was taken by John Heggblom at Copenhagen-Kastrup in 1965. PH-LLD was
one of a dozen Electras acquired by KLM in 1959. They were sold after a decade of flying
KLM's European routes. -LLD went back to the US as N854U and flew with non-scheduled
operators Universal, Saturn, Trans International, Transamerica and Galaxy Airlines. While oper-
ating a flight for the last named carrier on 29 January 1985 the right main gear jammed following
take off from Philadelphia and the aircraft was belly landed at Dobbins AFB resulting it its being
written off.