PH-DFK Douglas DC-6B (c/n 43552)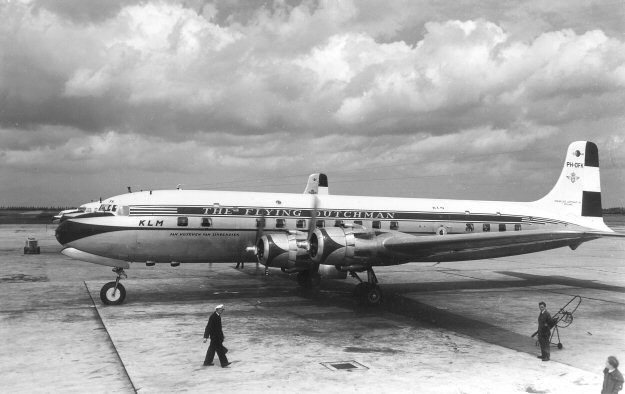 Good job this is a DC-6B. A smaller aircraft could not have accomodated the name of

"Jan Huyghen




van Linshoten"

(a 16th century Dutch voyager). In presenting my collection by registration sequence,
however, the re-registrations which occured in 1954 tend to throw off the historical sequence, if one
views them one by one.. This aircraft was built in 1952 as PH-TFK. Synonomous with the identity
change came the white tops. The DC-6Bs served KLM for a decade and were then sold off, this one
going to Adria Aviapromet in Jugoslavia as YU-AFE. Several owners later it was finally broken up
in Keflavik Iceland, in 1975.