PH-ASR Douglas DC-3 (c/n 2110)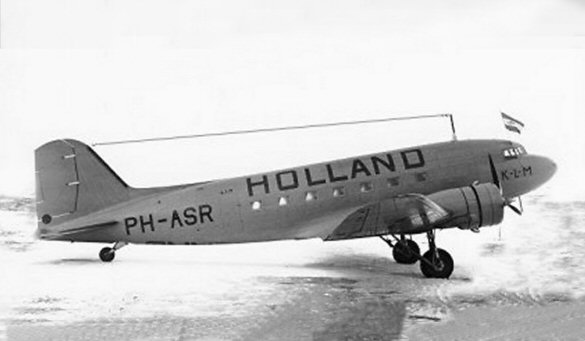 The Netherlands, like most other northern Europeans nations, attempted to identify their air-
liners during the so-called "phony war" of late 1939 and early 1940 with "neutrality" markings.
The aircraft were painted orange overall for greater visibility, with the name of the nation embold-
ened on the upper fuselage. To no avail, of course, since Holland was overrun in May of 1940
by the advancing Wehrmacht. PH-ASR was captured undamaged and passed to the Luftwaffe
becoming VE+RR. Its final fate is unknown.