PH-AKS Douglas DC-2-115E (c/n 1365)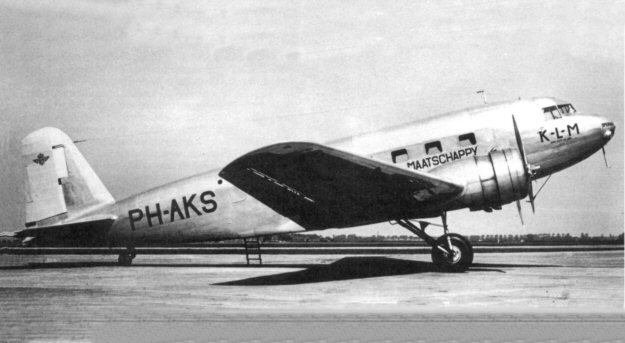 PH-AKS

"Sperwer"

was the 25th DC-2 assembled by Fokker and was delivered to KLM in
May, 1935. It was another of the machines captured intact by the Germans at Schipol on 16
May 1940. It was impressed into service with Lufthansa as D-ABOW and then passed to the
Luftwaffe and coded NA+LF. It is widely believed to have crashed at Templehof Airport,
Berlin in February of 1944.