PH-AJA Fokker F.XXXVI (c/n 5348)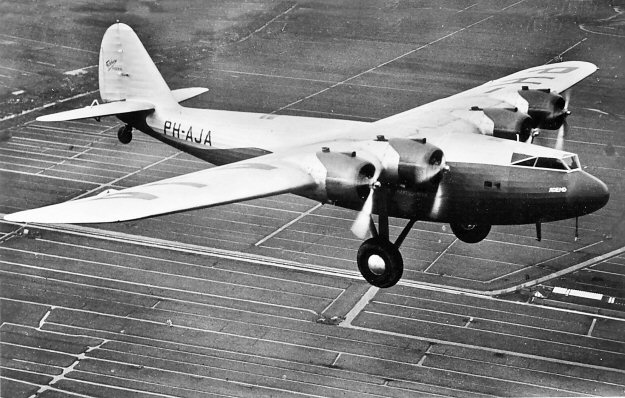 Another one-off built in 1934 (delivered March 1935) for the lucrative Amsterdam-Batavia route
was the elegant F.XXXVI, named

"Arend"

. In the event, the advent of the all-metal DC-2 so
completely outdated this wooden machine that the president of KLM, Albert Plesman almost
severed his long time relationship with Fokker. (It wasn't until Fokker began building the DC-3
under licence that relations began to warm up a little). In 1937/38 PH-AJA was leased to the
French SFTA (Air Tropique) which was merely a front for the buying agency of the Nationalists in
the Spanish Civil War. Surprisingly, and unlike most aircraft seconded into that conflagration, the
F.XXXVI survived and was sold, in 1939 to Scottish Aviation. It was impressed into service
with the RAF during WW II (as HM161 for wireless/navigator training) although was lost in a
crash at Prestwick on 21 May 1940. There was no loss of life but the aircraft was damaged
beyond economic repair.