PH-AIR Fokker F.XVIII (c/n 5311)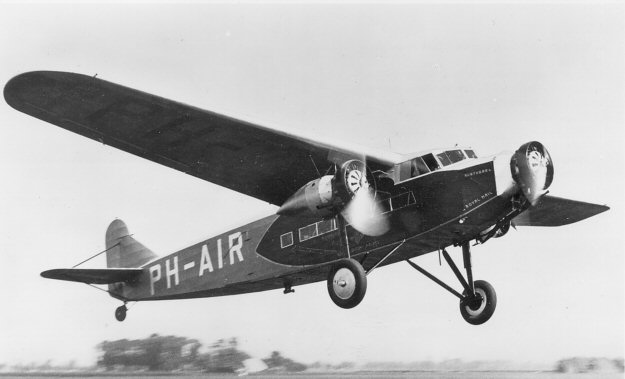 In order to upgrade the comfort level and speed on their East Indies routes, KLM ordered five
new Fokker F.XVIIIs in 1932. Although ostensibly a 16 seater, this capacity was reduced to
six or seven for the long haul from Amsterdam to Batavia. This incredible journey involved
stops in the following cities: Marseilles, Rome, Brindisi, Istanbul, Mersa Matruh, Cairo, Gaza,
Baghdad, Bushire (Iran), Bandar Abbas (Iran), Karachi, Jodhpur, Allahabad, Calcutta, Akyab
(Burma), Rangoon, Bangkok, Penang and Singapore. The journey took 4 days and 4 hours plus.
The undersides of the F.XVIIIs were inscribed "KLM Holland-Java". PH-AIR was sold in
CLS in Prague as OK-AIR in 1936 (after the DC-2s were acquired). It later (1939) went to
Lufthansa as D-AAIR.