PH-AFK Fokker F.IX (c/n 5241)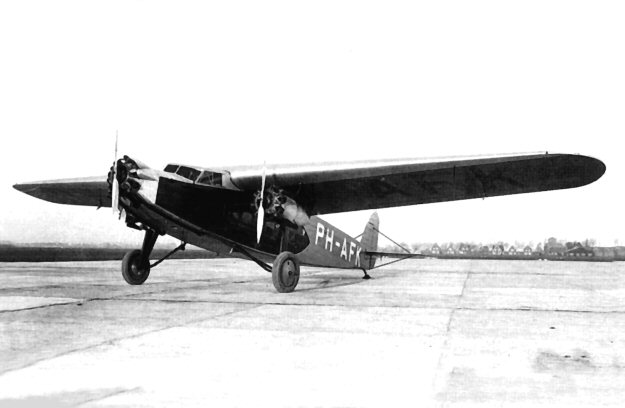 By 1929 Holland had changed its nationality markings from H-xxx to PH-xxx. Only two Fokker
F.IXs were built by the parent company, although several more were constructed under licence
by Avia in Czechoslovakia, some for their national airline CSA, but also, when modified, as a
bomber. The F.IX was the largest of the Fokker tri-motors, but unfortunately it was born in the
Depression years and the economic conditions of the times resulted in a 20 seater being deemed
too large for the airlines at that time. On 4 August 1931 (the day I was born) PH-AFK suffered
an engine failure as it was taking off from Waalhaven Airport. On its emergency landing back at
the airport it struck a tall airfield lighting structure and was damaged beyond repair.