OY-KRG Aerospatiale SE.210 Caravelle 3 (c/n 191)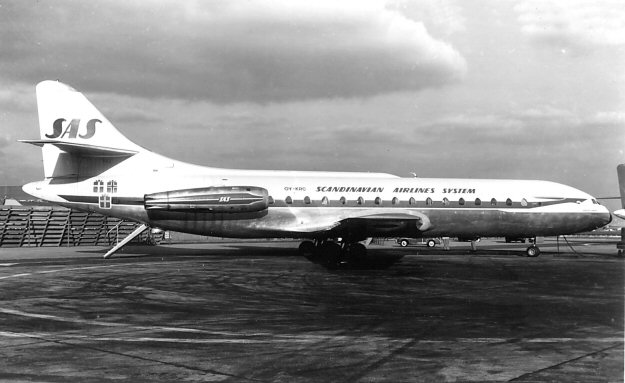 SAS' first Caravelles went into operation in 1959, gradually replacing the Convairs, although this
one was not delivered until 1965. Jennifer Gradidge caught it at London Airport when it was brand
new. The airline operated a total of 20 of these sleek airliners at one time or another. For whatever
accounting reasons, c/n 191 was always owned by Sud Aviation and was leased to SAS, Transavia
(as PH-TRN), and finally Jugoslavian Air Transport (JAT) as YU-AJG. It was withdrawn from service
in 1973.