OY-KPA Convair 440-75 (c/n 325)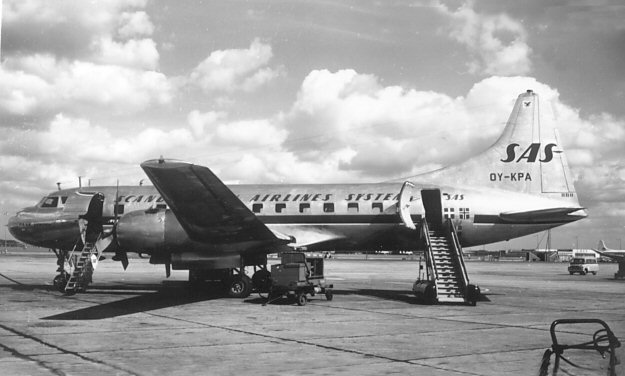 Here's a nice cloud effect shot by Jennifer Gradidge at London Airport in the late 1950s. SAS
acquired a fleet of Metropolitans to service the European capitals routes from Copenhagen, Oslo
and Stockholm just prior to acquiring their Caravelles. Interestingly, SAS were one of the few
airlines which did not acquire prop-jet aircraft, prefering to wait for the short-range pure jets
instead. They did, it must be noted, lease a couple of Viscounts from Fred Olsen in the early
1960s as a stop-gap measure.