OY-DLA Vickers 628 Viking 1B (c/n 195)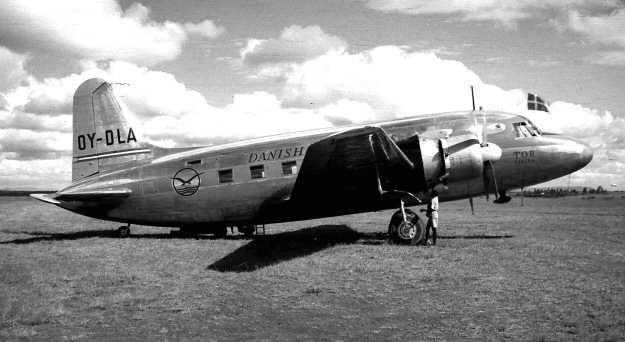 In 1947 to modernize their fleet and to augment the DC-3s, a fleet of five Vikings was purchased
new from Vickers. This shot of the first one was taken by F/L D.A.S. Mackay while the machine
was in the U.K. prior to delivery. Below is what used to be referred to as an 'artists impression'
of the same aircraft which, if nothing else, provides a guide to the livery employed by Danish Air
Lines before it was absorbed into the SAS consortium. In the event the Vikings were found to
be uneconomical to operate and they were sold after a scant two years' operation, mainly to Misr
in Egypt. This one became SU-AGO.