OY-DFU Junkers Ju-52/3M (c/n 641375)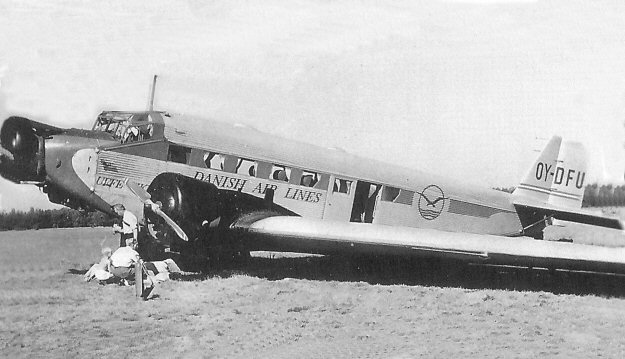 OY-DFU was a post-war registered, former Luftwaffe Ju-52, used as an interim aircraft until DC-3s
could be obtained. It is seen here with the port main wheel collapsed. DDL named it '

Uffe Viking'

.
The above mishap was quickly fixed and in the early 1950s it was sold in Sweden as SE-AYB. In
March 1957 it went to New Guinea becoming VH-BUW (later re-registered VH-GSW with Gibbes
Sepik).