OY-DEM Focke-Wulf FW 00 Condor (c/n 2993)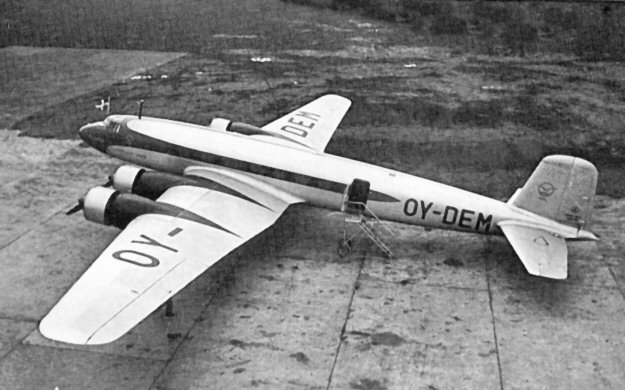 In 1938 DDL acquired two FW200s to service its longer stage routes (the other was OY-DAM
- c/n 2894). This image was taken from the pre WW II UK aviation journal

"Flying"

. This
one was named

"Jutlandia".

The two Condors continued to provide a once daily Copenhagen-
Amsterdam-London service for several months after WW II broke out, albeit wearing the so-called
"neutrality" markings as seen in the grainy newpaper image (below) In the event OY-DEM was
eventually taken over by the Luftwaffe, whilst OY-DAM escaped to the UK and flew for a while
with BOAC as G-AGAY.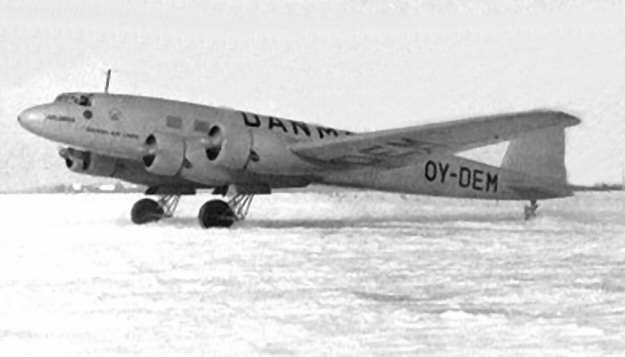 t