OY-DAL Junkers Ju 52/3M (c/n 5610)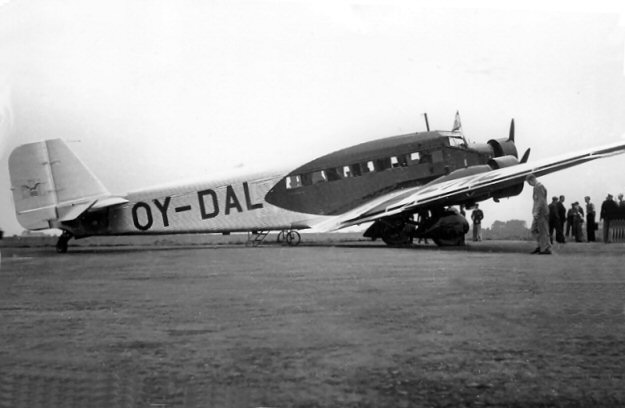 The prints came from DDL brochures. Above, mid 1930s and below early 1940s. The Ju 52
(was it the only one DDL had?) was delivered to the national Danish airline in 1936 and was named
'

Selandia

' Since the Danish Government functioned more or less autonomously under Nazi rule it
is presumed that OY-DAL continued to fly as a DDL machine after April 1940. In the event it was
written off in a crash at Vienna, Austria (with loss of life) on 18 December 1942.