OO-ULA Avions Fairey (Tipsy) Junior (c/n J111)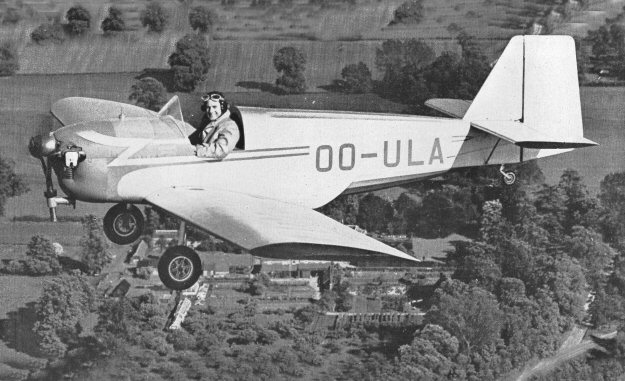 Only two ultra-light Juniors, designed by Ernest O. Tips were built by Fairey Aviation's Belgian
subsidiary, Avions Fairey. The first one was OO-TIT which was flown at the company airfield
at Gosselies in June 1947. The second, seen above, was acquired by the parent company in Hayes,
England in 1953 and given the U.K. registration G-AMVP. The Junior did not sell well in the early
1950s and a third machine was cancelled before being completed. G-AMVP was still registered
into the new millennium but is now no longer current.