OO-SRC Aerospatiale SE.210 Caravelle 6N (c/n 66)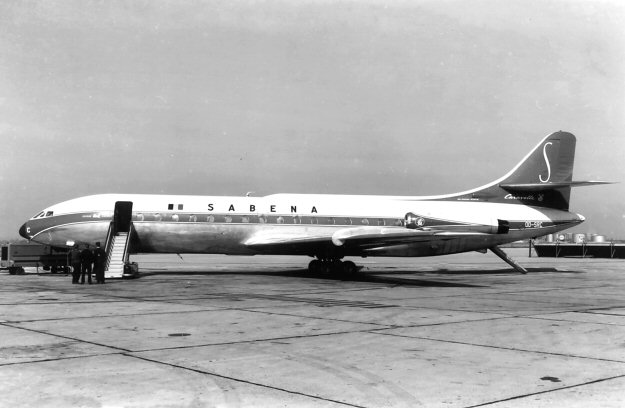 This photograph is from the Jennifer Gradidge collection and was acquired ostensibly to illustrate
my still-born book "Airlines and Airliners of Yesteryear - Volume 2". It was taken at London Air-
port in the mid 1960s. Sabena purchased a fleet of ten Caravelles for their European network, and
deliveries commenced in January 1961. They were operated trouble free until the mid 1970s. This
one went to subsidiary Sobelair in 1971 and then was sold back in France as F-BYCA for Catair.
in 1976.