OO-SHG Sikorsky S-58C (c/n 58.324)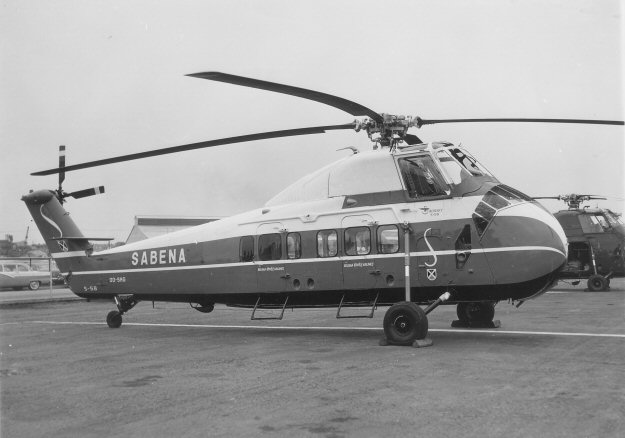 So successful were Sabena's helicopter operations, than no less than 10 new upgraded S-58s
were ordered in 1955. Unfortunately, the economics of such operations were just not viable
and in November of 1956 the decision was made to terminate all its helicopter services. By that
time fixed wing schedules were covering just about all the territory operated by the rotary wing
craft anyway. The S-58s, which were virtually brand new, were taken over by the Belgian Air
Force. OO-SHG became OT-ZKI. The above photograph is a United Aircraft image taken
at Stratford, Connecticut, prior to delivery to the Belgian national carrier.