OO-SDG Douglas DC-6B (c/n 43828)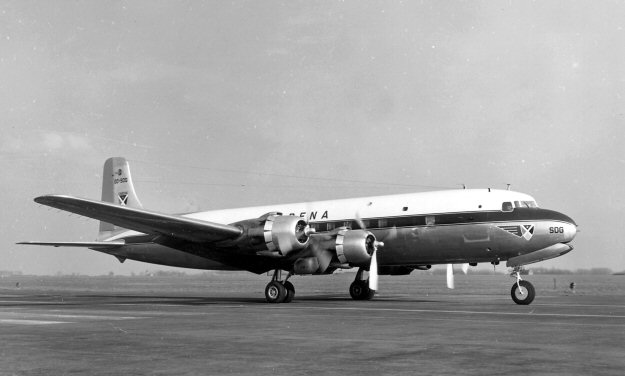 DC-6Bs were ordered in 1953 to serve Sabena's North Atlantic and African routes. OO-SDG
was the second one delivered. It is seen above at Melsbrook in 1953 and (below) in front of the
Dusseldorf, Germany terminal in1954. After being leased to Aviaco in Spain as EC-ASR in the
1960s, it went to the West German Air Force as CA+023 in 1965.