OO-SCL Convair 440-12 (c/n 336)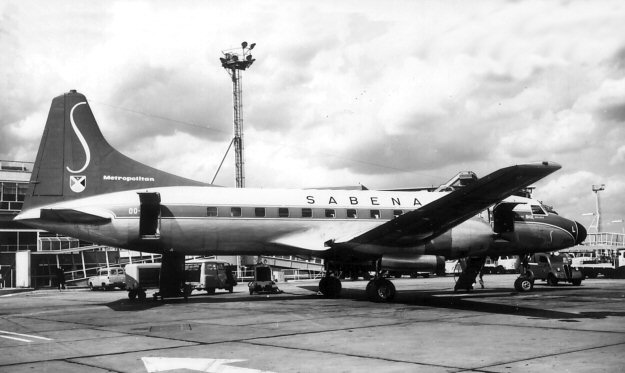 Only the "L" on the nose identifies this Metropolitan as OO-SCL. This Jennifer Gradidge shot
was taken at London Airport in the late 1950s while the rear baggage door was open. The
Convair had joined the Sabena fleet in July of 1956 and was used regularly on the LON-BRU
route until it was sold in 1967 to Frontier Airlines in Denver as N73160 who had it upgraded
to CV-580 status.