OO-POM Avions Fairey Primer (c/n F.8455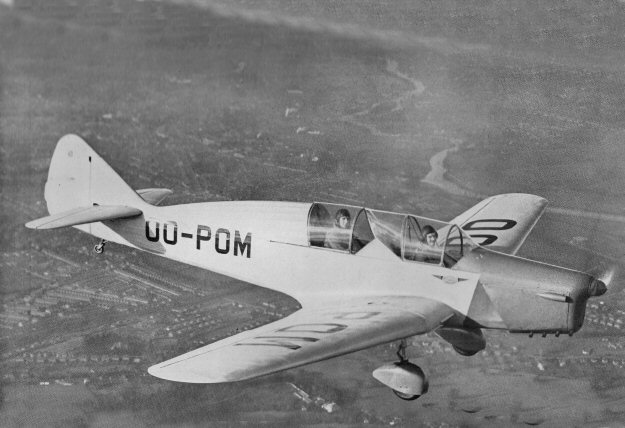 The Primer was a post-WW II variant of the Tipsy M, designed in Belgium during the 1930s by
Ernest Tips.* Avions Fairey built Fairey aircraft under license to the Belgian Government, although
Tips designed and built a series of light aircraft locally. OO-POM, which first flew in 1938 was
taken apart as war began and shipped to the parent company in Hayes, Middlesex. A production
line of some ten examples was to have built as ab initio trainers although, in the event, only one other
Primer is reputed to have been constructed. .

* In the early 1950s Ernest Oscar Tips continued his development of ultra light aircraft and several
Tipsy B and Nipper types were produced many of which are still flying. . .