OO-AUL Douglas DC-3D (c/n 42968)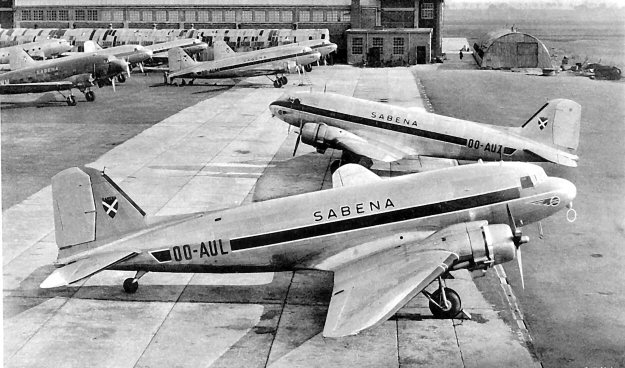 A line up of SABENA DC-3s at the old Haren Airport, Brussels in 1947. Nearest the camera is
OO-AUL a post war purpose built DC-3D, as was the aircraft behind it, OO-AUZ (c/n 43090).
On the far left is OO-AWN (c/n 12767) a C-47A-5-DK (42-108847) still in olive drab, but with
SABENA in white over the cabin windows. The aircraft to the right of it is yet another "true"
DC-3D, OO-AUM (c/n 42973). This image is from a post card of the era.