OO-AUH Douglas DC-3-227B (c/n 2093)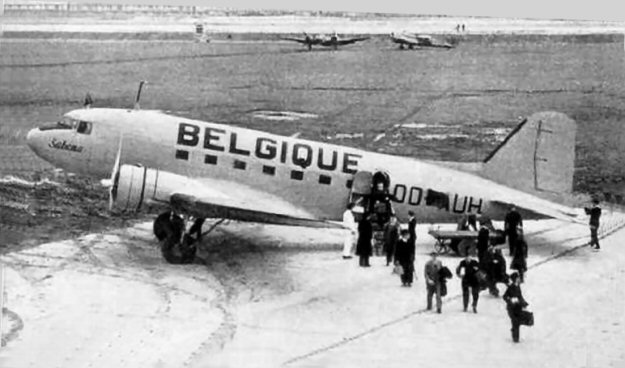 Another early WW II aviation journal image. OO-AUH was one of two Fokker-built DC-3s (the
other was OO-AUI) delivered to SABENA in 1939. It is seen above in so-called "neutrality"
markings applied just prior to the Nazi take-over of Belgium. This shot was taken at Shoreham
Airport in the south of England where the aircraft happened to be when the lowlands were overrun.
Fortunately it did not return to Belgium and was impressed into RAF service with 24 Sqdn. As luck
would have it, it was captured by the Italians at Algiers in August of 1940, and eventually wound up
registered I-ENOS.......the spoils of war?