OO-AIR SABCA-Fokker F.VIIb-3m (c/n unknown)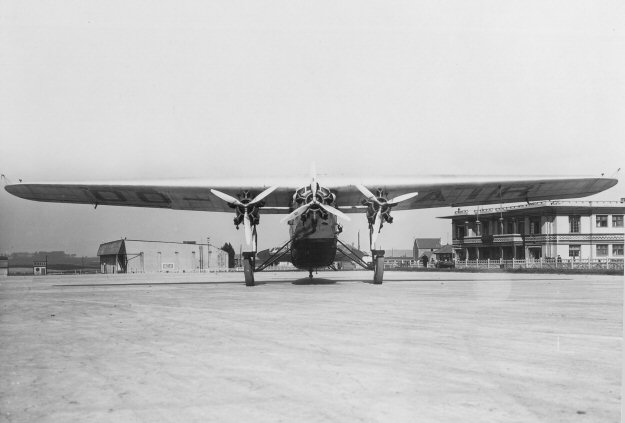 I do wish SABENA had provided me with a side elevation shot of this aircraft. The 3/4 shot below,
which is a little more illuminatory, came from a Fokker brochure of the late 1930s. Anyway, in 1929
the Belgian state carrier updated its ancient fleet of Handley-Page W.8s, Bleriot Spads and Airco
D.H.9s with a fleet of trimotor Fokker F.VIIs. After a single F.VIIa had been imported from the
manufacturer, SABCA went ahead and built at soke 28 addition F.VIIb-3ms under license. Not
only were they used on flights from Brussels to most European capitals, but also flew proving flights
to the Belgian Congo. OO-AIR was delivered in1930 and was withdrawn from use six years later.