OO-AGL Savioa Marchetti S.73P (c/n 30001)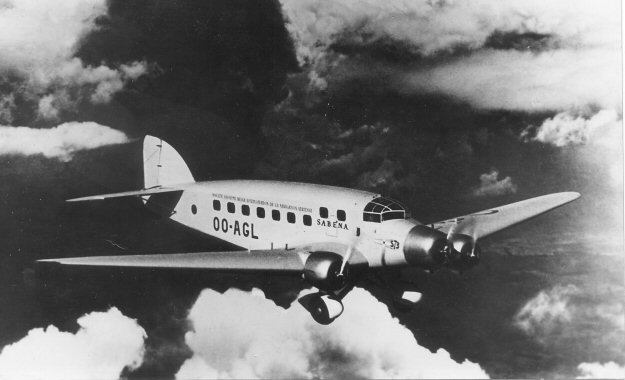 Some of the original funding for SABENA came from the ex-pats living in the Belgian Congo and an
early line was established there for inter-country operations. In the mid 1930s a regular schedule
was inaugurated between Belgium and its African colony, a vital link in those days. Five Savioa
Marchetti S.73s (three 800 h.p Alfa Romeo 126 RC.120 radial engines) were ordered from Italy
in 1935 to provide a more frequent and reliable service between Brussels and Leopoldville. A
further seven were built under license by SABCA in Belgium. OO-AGL was one of the original
Italian machines. In 1940 it escaped to Algeria but was captured by French Vichy forces. Seen
below is a copy of a John Player & Sons cigarette card. The card itself is not in very great shape,
and hence this is the best I can do with this image, but it does serve to illustrate the livery carried by
the S.73s. In fact, just about all civilian S.73s were painted yellow all over, including those operated
by the Czech national carrier CSA and by the Italian airline Ala Littoria.