OK-WDP Douglas DC-3 (c/n 19286)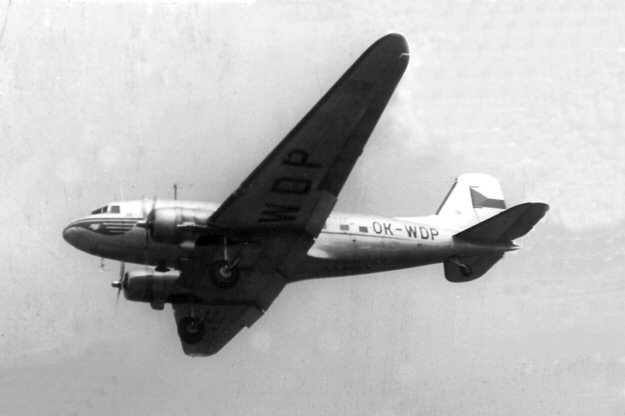 CSA resumed services after WW II on 1 March 1946 with flights to Brno, Bratislava, Paris
and Zurich. London was added in 1947. The above shot, poor though it is, shows a CSA
DC-3 on short finals into Northolt Airport, the airport from which all European flights emanated
until London Airport opened fully in 1949. OK-WDP was one of a large (for the day) fleet of
over 30 ex C-47s acquired by the airline in 1946/47. Then came the 1948 Communist coup
and services were drastically cut back. The above C-47A-70-DL (42-100823) was sold to
the French Air Force as 100823. It was repatriated to the US at some point in time and is,
incredibly, still flying for Florida Air Cargo out of Opa Locka, Florida as N15MA.