OK-MBA Bristol Britannia 318 (c/n 13432)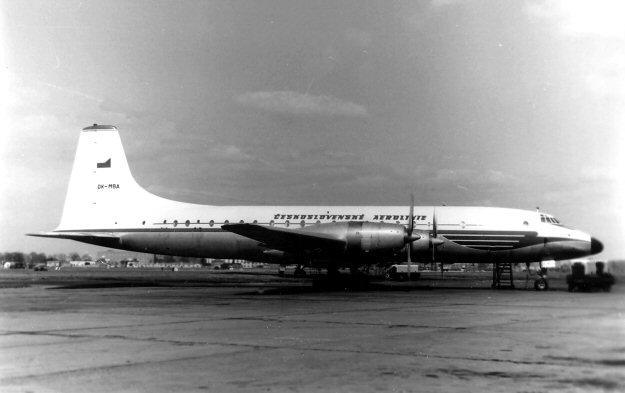 In February of 1961 Cubana signed an agreement with CSA whereby the latter would operate two
of the Cuban airline's four Britannias on the Prague to Havana route, on Cubana's behalf, but wear-
ing CSA livery. These were OK-MBA, ex CU-T688 (seen above in this image from the Jennifer
Gradidge collection) and OK-MBB ex CU-T671. Livery was red and white. This came at a time
when the U.S. severed all relations with the Castro regime in Cuba and, as a result, the island nation
suffered hard currency problems. This service (via Madrid) was maintained for at least four years
and evidently had very good load factors. The Britannias were returned to Cubana at the end of
the agreement. Some directories label the secondment as a "lease" but I am not sure what, if any,
monetary transactions took place.