OK-LDB Tupolev Tu-104A (c/n 76600601)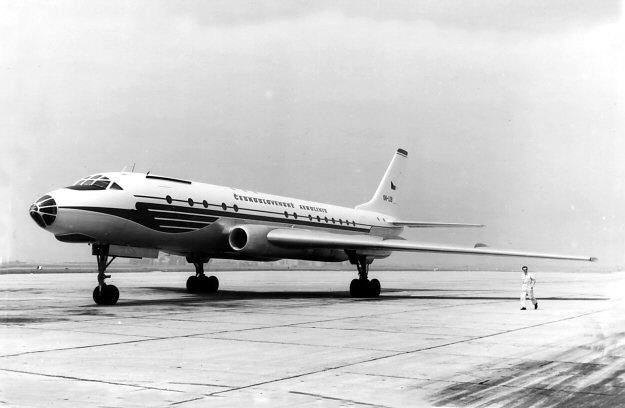 This nice shot of a Tu-104A at London Airport in the late 1950s comes from the Jennifer Gradidge
collection. It illustrates well the wing anhedral employed by Tupolev in designing this, the first of the
operational pure jet aircraft. OK-LDB was destroyed in a refueling operation at Bombay's (now
Mumbai) Santa Cruz Airport on 16 March 1963. The route to that Indian city had been opened in
1959 and it was extended to Djakarta in 1960.